We follow the 'Charanga Music School' scheme of work from Reception to 6 - with the exception of Year 4 where all children learn to play the cornet, through the 'First Access' (formerly known as 'Wider Opportunities') - delivered by Hertfordshire Music Service.
In addition, our weekly whole school 'Celebration through the Arts' assemblies incorporate appreciation of world music (past and present), voice warm up techniques and the teaching and performance of assembly songs, including those sung in parts or rounds.
VALUE STATEMENT
At Bournehall Primary School we value music because:



musical training helps develop language, reasoning and pattern recognition




music builds imagination and intellectual curiosity




music encourages teamwork, creative thinking and a sense of achievement



A MUSICIAN:



experiences a wide range of music which they use to create original, imaginative, fluent and distinctive composing and performance work.




has a high level of aural perception, internalisation and rapidly developing levels of technical expertise




has a very good awareness and appreciation of different musical traditions and genres.




understands how the historical, social and cultural origins of music contributes to the diversity of musical styles.




gives written and verbal explanations using accurate and appropriate musical terminology.




has a passion for a diverse range of musical activities.



Chris Quigley – Essentials Curriculum
CONDITIONS FOR LEARNING
Children tell us that they enjoy music and learn best when:



they sing




they play instruments




they write music in different ways




they use ICT to record what they have created




they can move to music




they listen to music from around the world and from the past and present




they use musical vocabulary to describe what we listen to and play




their music connects them to learning across the curriculum



Music:



takes into account pupils' prior knowledge and understanding




encourages and develops the skills needed for children to perform for themselves and audiences




encourages creative thinking




has a context that connects with children's own lives and experiences




includes listening, singing, composing, performing and evaluating




makes good use of resources that are exciting, high quality and in a quantity that allows full participation




supports children's application and development of basic skills through communicating their understanding in different ways.



"Music begins where the possibilities of languages end." Jean Sibelius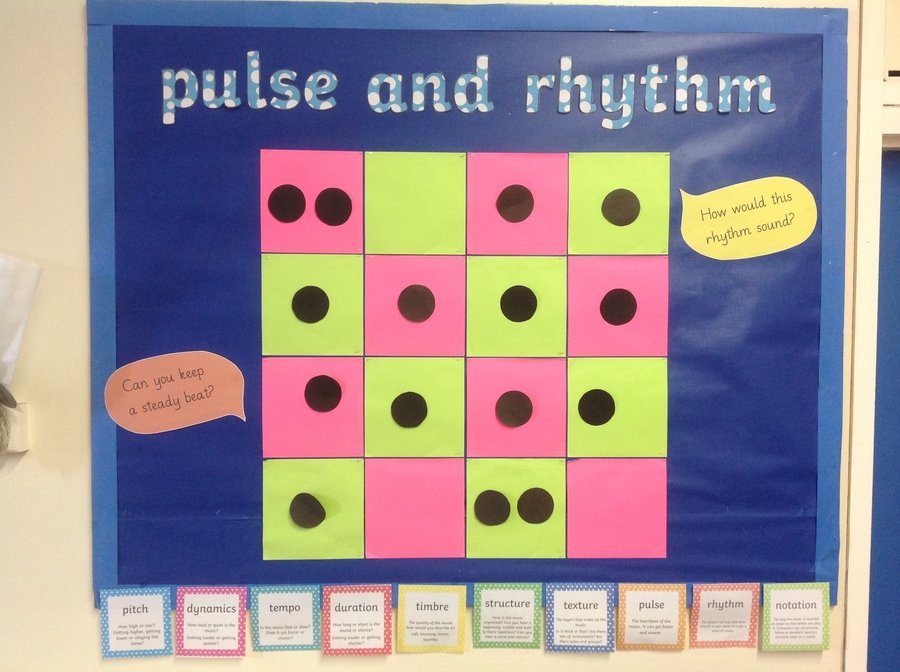 RECEPTION CLASS
can be found on
MUSIC

YEARS 1-6

can be found on

Years 1 and 2

page 19

Years 3 and 4

page 40

Years 5 and 6

page 64